White Label Adult Webcam Program Comparisons
NOTE: In an effort to give the latest insights and always keep this up-to-date this article has once more been updated. It seems as of late that adult webcams affiliate programs at certain sites are not performing as well as they once did. That being said I updated my guidance based on what we are seeing using adult webcam white label programs.
As I said before I share my own experiences and advice with various white label adult webcam programs. I hope you find my experience useful with both Chaturbate white label sites as well as all the others like AWE, Streamate, and others.
After creating adult webcam sites on all the adult webcam white label programs and marketing them all for over 4 years now I can with a large degree of certainty tell which ones are the best and which ones just do not stack up.
First let's talk about if you DO NOT WANT TO CREATE A WHITE LABEL SITE.  I say that simply because promoting a leading brand is oftentimes a better use of your time and more profitable than your own brand.
As crazy as it sounds, the Chaturbate affiliate program, promoting their main affiliate site has outperformed our white labels on all sites by a 2 to 1 margin.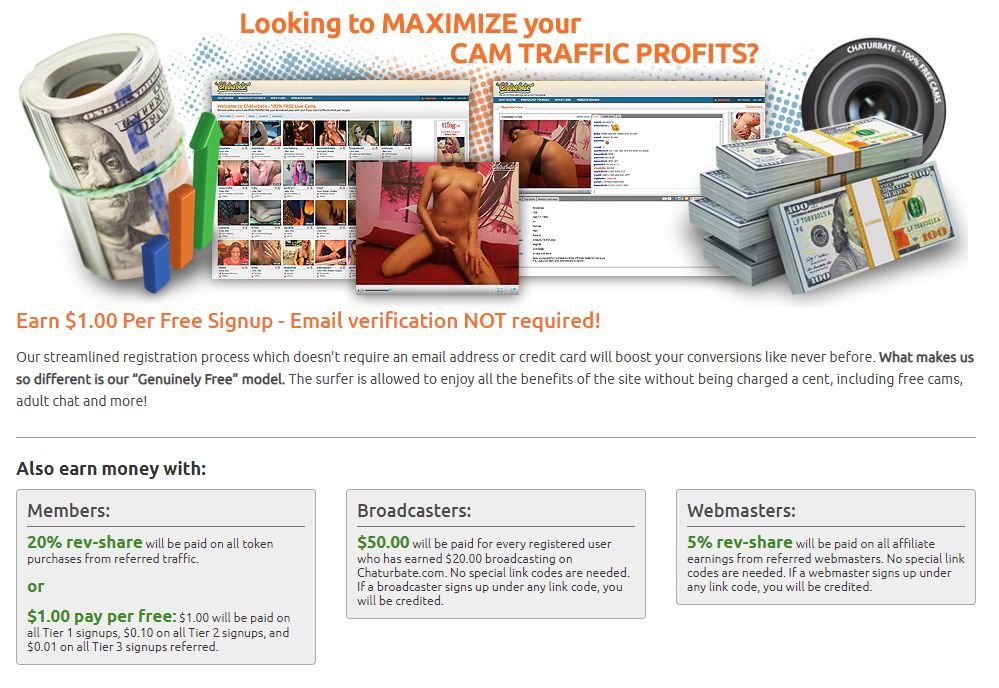 Here is the REGISTRATION for the Chaturbate affiliate program.
SKIP TO BELOW IF YOU WANT A WHITE LABEL WITH ANOTHER PROGRAM…
If you are looking to build your own adult webcam brand and use a white label adult webcams site then I suggest the following programs below.
See reviews below for ALL the options across the entire industry!
First off let me share a little more about our site. White Label adult webcams, the place to compare white label webcam affiliate programs is a webmaster resource for adult affiliates.
We are pleased to share our top choice for white label adult webcam programs for 2023. These are the best white label adult webcams programs, and we tell you why below.
HIGHEST CONVERSIONS
TIME SAVER TIP: It seems the two top white label live adult webcam programs, those that are the best-converting programs are also the largest white label adult webcam program and (Chaturbate) shockingly dominates in total revenue here as well.
When we first published this list in 2019 this was not the case, but much has changed over the past 4 years and it's mostly attributable to the fact that cam girls keep a higher percentage of their income on this site and users come back more often to buy tokens. 
That said, do REALIZE AWE has increased their payouts up to 50% on white labels and now offers way more than anyone else does as far as a gross percent but that gross is not what you want to be concerned with. The problem is finding UNIQUES. The site has registered so many people that can be a BIG CHALLENGE and should also be a big consideration; as should the lack of US models for US traffic.
Historically I have just said buy popunder ads at places like ExoClick, DoublePimp, Eros, JuicyAds, and other adult advertising placements. Popunders perform well but you must test, monitor, and retests them. Even with testing and all the patience of an affiliate pro the fact while they are still the best, not by much!
(Take my advice and register your Chaturbate White Label here then compare the output).
So while AWE is the highest paying adult webcam white label program I actually suggest Chaturbate over AWE because of the rate at which users come back. The PPS is great at AWE but when you realize your long-term revenue potential it still makes better sense to send the lead to Chaturbate.
Yes, I said Chaturbate. The fact is you get tons of registrations on their cam site and they have more American models building the brand driving your users back to spend more.  While I prefer the affiliate program you can also try a Chaturbate white label for 60 days with your American traffic and you will see what I mean. Dollars and sense my friends are what I measure and the fact is Chaturbate white labels are performing well because they are getting the numbers and they have the models. (At least in the US they do!),
They're outperforming our Streamate numbers as well by some distance.
As I said above, it is important that you understand that white label adult webcam sites are MORE DIFFICULT TO CONVERT ON THAT ESTABLISHED BRANDS. That means that truth be told by just sticking to the affiliate programs and frankly ignoring white labels is wise in most cases.
Don't let your ego trump your income.
We actually spend more money promoting the Cam Affiliate Programs than our white labels because we realize that most consumers need to be literally inundated with a brand before they will register for adult webcam sites.
Chaturbate and their army of social media savvy cam girls mean the resistance to convert is much lower.
Taking the rev share option there is really the best overall option for building a long-term income. Try it for 6 months and compare and you will see what I mean. You can register for the Chaturbate affiliate program here.
NEW TO THE BUSINESS?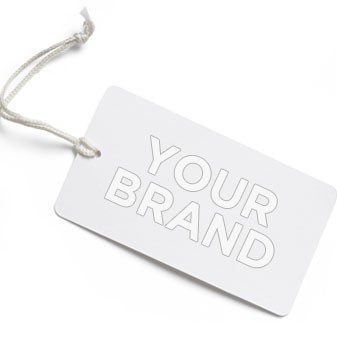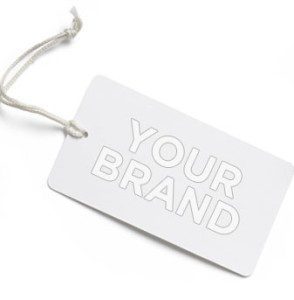 If you are new to adult webcam affiliate marketing or if you are asking yourself how you can start your own adult cam site or how to create an adult webcams site altogether, WhiteLabelAdultWebcams.com should prove very helpful for you in cutting to the chase and saving loads of wasted time and resources.
Starting an adult webcam site, like any business venture is something you should do a fair amount of research about. That is what we do!
WhiteLabelAdultWebcams.com collects all the facts and even tests the various white label cam programs to compare what each one has to offer.
Below are links to the individual programs for each adult cam program in our list. Likewise you will find comparison tables coming shortly and more detailed reviews on each white label program here. 
Often times we have found that the best white label adult sites, as far as 'creating your own adult webcams site' programs also are some of the very best adult cam site affiliate programs. REALLY, THE AFFILIATE PROGRAMS CONVERT BETTER!
That means you should think twice about if a white label is right for you or if you will make more money using the brand itself. 
Realize that the most competitive PPS is often that way because the conversions are lower. We suggest the affiliate program we do because your income is higher at the end of the day when you compare the return on investment.
All this being said for those sites that have massive traffic a white label option can sometimes be good. Below I have shared my experiences using all the programs.   
Remember to bookmark our site if you ever have any questions relating to white label adult webcam affiliate programs. The contact page is above and we are always happy to help you in your effort of promoting or getting your own site set up. We return all emails within 24 hours during the week and the following Monday at the latest if you contact us on a Friday.
Editor @ WhiteLabelAdultWebcam dot com. Here are our findings from using these programs over the past year.
For each of the top programs, you will find reviews in the following formats.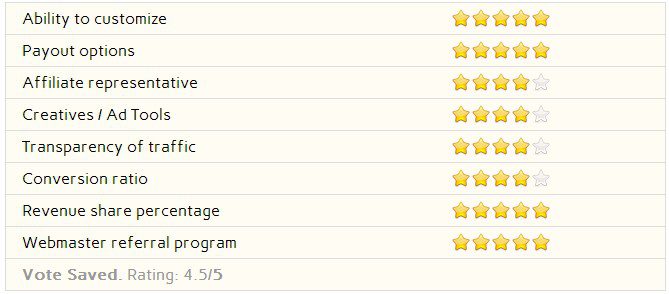 The Best White Label Adult Webcam Programs
Chaturbate white label program


UPDATED: I never in a million years thought I would be saying this but the performance on our Chaturbate white labels are now performing better than LiveJasmin white labels (AWE)  Chaturbate my friends is not just GROWING force but it is now the leading place for white label conversion…and webmasters are starting to see good incomes promoting Chaturbate sites as white label operators. 
About: Chaturbate is another white-label platform that is a lot like Bongcams in that they convert well and are growing fast. They pay timely every two weeks and our thoughts are that changing on Chaturbate. I would actually say now that Chaturbate is perhaps the second-best US sex cams site white label option. It's super easy to get registrations and more and more of those are turning into repeat paying customers.
Also, they have a wide variety of creatives of you can make your own and the whole back end system is very easy to use. Traffic monitoring as far as stats are a breeze as well as they keep things very transparent for webmasters. Chaturbate is moving up the white label ranks.
TIP: Remember wherever your adult webcam white label is coming from YOU MUST HAVE WOMEN FROM THOSE AREAS. Chaturbate has tons of American models so even if the costs are higher and you think your commission will be higher on other cam sites it's about LOCALIZED CONTENT. That means American webcam girls for US traffic is a must.
Otherwise, your traffic is wasted. The opt-in rate is what is making the big difference with the chaturbate white labels program.
 AWE white label adult cam program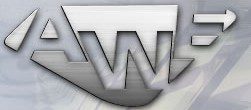 The Awe white label webcam program pays 30% which goes up to 35% (now pays up to 55%) once you reach a certain level of sales.

This program was at one time FIRST AND BEST option and I used to say that if you are going to be in the business long-term use AWE. as you can see though there is a new leader of the pack above.
3rd inline would be a tie between the flirt4free white label program for white label adult webcams and webcam wiz but REALLY neither of these are nowhere close to what we're seeing for conversions at Chaturbate. The truth is I never thought I would say that just a few short years ago. Who knew?
I usually suggest people spread out their efforts to a series of adult webcam sites and try the top 3 programs in case there is a shift in any one platform. Since they all vary in style a bit you can never tell if a shift like that will happen. Using a few different platforms can protect your interests. However, make sure to focus on the best overall white label adult cam sites!
WebcamWiz white label adult cam program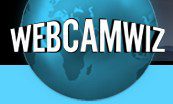 The webcam wiz white label adult cams program offers lots of SEO customizations but has slipped down the list to #2 behind largest at AWE. It's versatile but not offering all the creatives that the AWE and their low re-buy rate really hurts webcam wiz. We are making more money with AWE white label sites than any other white label adult webcams program!
Videosecrets white label adult cams program from Flirt4Free


The Flirt4Free white label is not as customizable as the AWE sites.
The Videos secrets white label adult webcam program had quite bad results for us as well and to be honest, was VERY HARD TO RANK! The reason why is they use tags that credit their own label for your SEO work.
We took down our white labels after (2) separate year long tests with this company. While your customers spend more money up-front on this site than say a chaturbate or Bongacams, they don't stay long or come back that often.  I would suggest staying clear of Flirt4Free white labels.
BongaCams white label adult webcam program which is called BongaCash 

Update: BongaCash has started to do well for us too!
Up till last month, Bongacams white label sites were not good converting sites for me from a webmaster perspective. That changes the past few months and I see this program picking up steam and getting more and more really great models. The models are driving their success. They also appear to be really improving their site over the past year. That being said US traffic while it may get lots of signups and have a high percent of uniques it still gets its ass handed to it by AWE. Good 3rd choice though for America and decent second choice on Europe. (Maybe even top site for some European countries)
The BongaCams white label cams affiliate program is actually called BongaCash.
TIP: Based on our up to date trials and tests the best conversion goes to Chaturbate white labels.
OUR CONCLUSION:
Therefore, the best overall adult webcams white label program for 2023 is Chaturbate white labels followed then by AWE. WebcamWiz is a distant 3rd.
5 Best White Label Adult Webcam Affiliate programs!

,