Streamate white label program registration info
How to get a Streamate white label cam site set up
The streamate white label program is not as simple as just a quick registration button and here is why. Contrary to what you might have read at blackhatworld, posted novice by some webmaster or internet marketers, someone who may have thought running an adult webcam site was a get rich quick scheme; adult webcams do require online marketing skills and REAL work.
That being said there is a considerable sums of money to be made in this industry for those of us who are skilled and dedicated webmasters / internet marketers. As someone who has operated a successful streamate white label cam site I am sharing some screen shots of our results below so you can see first hand what sort of results we saw.
Our experiences using Streamate white label program
Keep in mind that like any new website it takes time to build up you traffic and build good quality online relationships that will result in quality incoming links. That being said, our streamate white label site started making money within 2 weeks and within 60 we were very happy with the results that we were seeing and the amount of money we were making on the program. Specifically, from organic marketing alone we had well over 250 registrations in those first two months. Our first streamate white label site went live in January 2014.
Our success comes down to thee elements of the site itself.
1. The quality of the streamate platform and specifically the fact that so many cam girls prefer their sites.
2. The technology that streamate uses makes choosing this platform a pretty easy decision.
Obviously when it comes down to choosing a partner for a white label cam site the user experience is critical and clearly the cam sites that offer users the most are going to be the sites where the user returns the most.
Therefore, be careful in measuring success on registrations alone.  Instead measure your results over at least 3 months and see what the return rates are as well as the average spend per user on adult webcams at that particular site.
Clearly the sites that fair the best based on those metrics are where your energies ought to be directed.
Why streamate white label cam sites are so successful
Let's talk though more about the streamate business model and why that translates to success in running a white label cam site. The number one reason why webmasters choose streamate for white label cam sites. It is the business model.
The streamate business model is one that customers prefer because once a person registers they are directly billed for time spent in private or gold shows. It is also rounded to the second. It is also discreetly billed. Compare that to the fact that sites like AWE (Jasmin), IMLive (PussyCash), Cams (Streamray by FFN) and many other cam sites require customers to pre-pay for packages that use tokens. Realize that tokens are essentially a virtual currency. Customers or rather users on adult cam sites are already weary of a cam site in general; so why you would want to not use a virtual currency or for that matter be anything less than totally transparent is beyond us. Virtual currency, tokens, or pre-paid packages all reduce the amount of times a user returns to an adult webcam site. This is a proven fact that anyone who has experience in the industry knows. That is why the gold standard of white label cam programs is streamate. Users of adult webcam sites simply do not like to pay in advance for packages. Why would they? Would you like to pay me today for a job I am supposed to do tomorrow? Probably not, right? The business model I refer to on Streamate is referred to post-pay; while almost all other platforms use a prepay model.
Starting your own white label streamate site
Before I get too far along in this post, let me share what many of you cam here for. Chances are you want to get a adult webcam site set up for your tube site or you want to start your own white label streamate site. You can do that here. Simply register on the affiliate program for Streamate at the link below from Mtree or Moneytree by Sextracker.
Listen closely though. Once you register as an affiliate and only after you then email them from the email they send you or by logging into your tools after you have been approved as an affiliate and email them with your account information. You need to use your same email address as you registered with as well. Explain your traffic sources. If they think that these traffic sources will secure at least 90 registrations from the first month they may make an exception and set up a white label site for you. However, 99% of the time they will want to you use the streamate page via the affiliate program and show them you can produce 90 registrants a month. That is truly not that many. Use the white label webcam tips I share below to accomplish this. You may find that sticking with the affiliate program for Streamate actually pays better because the brand is so widely known. In such a case stick with it. Otherwise if you really want to own the brand go that route. However, we are stearing back to the affiliate program because it simply makes more money than our white label does. Since the users register belong to our account for life it really makes no difference if you are promoting their well known site or your own new brand; except that more people will have more trust with an already established brand. Anyway, here is the registration link…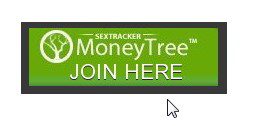 Streamate whitelabel SEO and link Building
This is another reason why you may want to stick with the affiliate program because you have less risk and competing with 10,000 or more streamate white label sites can be a fair amount of work. However, if you are up for this challenge, When it comes to SEO for white label adult webcams use the vast amount of your energy creating separate sites that will be easier to index and then of course produce high quality engaging and USEFUL content for readers. Splashing cam girl usernames is for the most part a waste of time. You will be tricking yourself into thinking you have traffic that converts but the fact is those people searching those cam girls usernames already have accounts. I mean right? Thing about it. Therefore, create content that is not already online that people want and need to know. BE CREATIVE. 
Streamate White Label Customizations are coming!
We recently spoke with our rep at Flying Croc, the parent company of Streamate and we are excited to hear that soon you will have more ability to customize your streamate white label site. This could vastly shift the landscape as far as ranking and adult webcam sites. It has the potential to give those of use who are dedicated to the success of our white label webcam site the upper hand to get more organic traffic. Currently Google and most other search engines see little differentiation between streamate white label sites as well as white label adult webcam sites on all other platforms. As a result most search engines are not indexing all pages on adult webcam sites. This is something that is being seen across the adult webcam industry.
Therefore, streamate white label customizations is an exciting thing to look forward to that may increase some webmasters earnings. If you operate a streamate white label site this is something you will want to pay close attention to so that you can be among the first to apply any chances once they are introduced. As always employ best practices when it comes to social media marketing, consider more creative terms when it comes to your PPC campaigns, and take the business as seriously as you would any other business. If you do these simple things and are persistent you will do well. Those that do not follow a process though, will fail.
Lastly I am sharing below some screenshots of our statistics and experiences using Streamate white label program with respect to our white label cam site. There are comparisons of traffic as far as demographics and on page statistics from Google Analytics.
________________
___________________
…and Remember, you can compare ALL white label webcam affiliate programs here.
Streamate white label program registration info

,