awe white label affiliate program reviews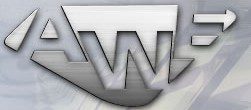 About the program: AWE or adult webcam empire is exactly that, an empire. They operate LiveJasmin which is the worlds largest adult webcam site with more models than any other single adult webcam platforms. Their a leader in the industry and have some of the best support systems. Let's briefly take a deeper look at the at the Awe white label adult webcam affiliate program. 
Payment methods: First off awe is very flexible with offering webmasters a wide variety of ways to accept payment. You can have funds wired straight into your account or they offer a
Creatives: There are literally hundreds of pre-made and easy to employ creatives for all their sites making it simple and easy to find one that best suits your marketing goals and your traffic.
Conversion ratio: Conversions based  on our insights hover at around 1 per 500 with raw adult cam ads and better in other scenarios where the traffic is more interested in adult cams specifically.
Shaving: This is common lingo in the industry which refers to afffiliate programs not crediting you for all sign-ups. If you think critically about this you would realize that most successful organizations would never risk their entire business over fraud. We have total and complete confidence in awe and have never experienced anything that would lead us to believe they are less than 100 honest in their dealing with white label adult cam site operators.
Affiliate representatives: Our experience has been rapid response to any questions we have had and they have also be great with detailed responses on how to use the tools they offer webmasters. This makes a big difference for any affiliate marketer in trying to get the most out of a program.
Editors opinion / Conclusions:  They have a stellar program and it is our favorite program, hands down. We can highly recommend the Awe white label webcam program. The program recognizes traffic globally and has over 20 languages meaning your traffic will have the best ability to convert on a global scale. The 3 tier affiliate program is the best in the white label adult webcams industry. 'White label 2.0' as they call it allows you amazing flexibility in the admin section and has the ability to integrate loads of content and seo tools to get your white label cams site ranked well.. The links allow direct linking within your white label to specific models pages which can drive traffic and help rank your sites. It's a winner all the way around and a great place to focus your marketing efforts.

Webmaster reviews / ratings. Make sure to rank this program if you have used it in the past of are currently using the AWE White Label Webcam Affiliate Program
Awe White Label Webcam Affiliate Program

,